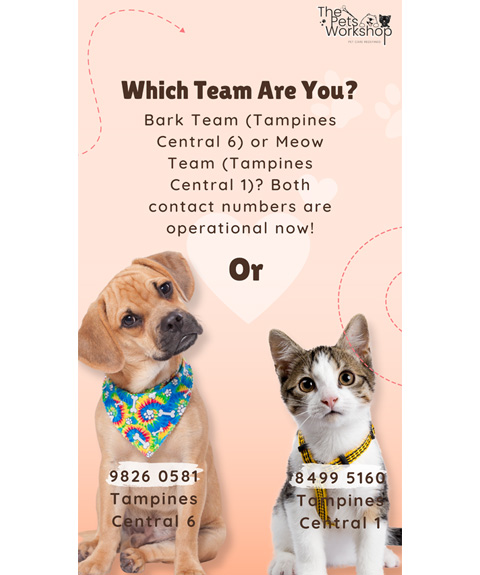 Exciting News for Our Beloved Pet Parents!
Here we are with our weekly updates!
Tampines Central 1 outlet, your haven for all things meow, hop, and wheek, will continue serving our beloved cats, rabbits, and guinea pigs. Dial shiny new number, 8499 5160, to book an appointment and keep those fluffy darlings looking fur-mazing!
Now, for our furry best friends who wag their tails with joy, Tampines Central 6 outlet is where the paw-some party is at! Reach out to us at our tried-and-true number, 9826 0581, to schedule an appointment and let us give your four-legged buddy the ultimate tail-wagging makeover!
Please take note that these changes take effect immediately, so make sure to update your speed-dial and spread the word to fellow pet lovers.
Thank you from the bottom of our furry hearts for being a part of our pet-loving community. We can't wait to meet you and your adorable furballs at our two pawsitively delightful outlets!
Stay tuned for more tail-wagging adventures and grooming magic,
The folks at The Pets Workshop Tampines