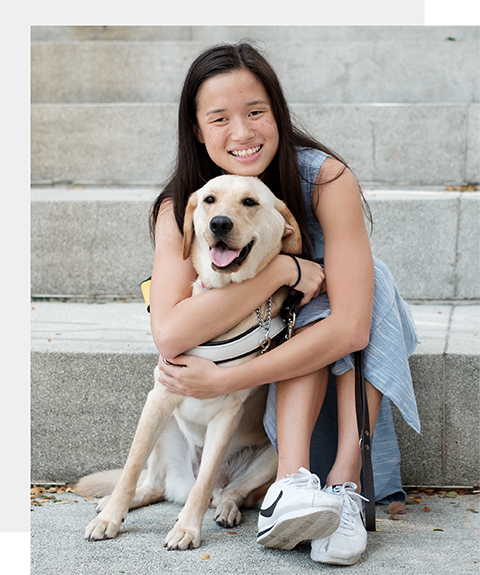 Guide Dogs Singapore
We are thrilled to announce our association with Guide Dogs Singapore Ltd ("GDS") as part of our Corporate Responsibility program. GDS is a non-profit voluntary welfare organization, founded with the mission to help the visually impaired enhance their quality of life, including pairing suitable candidates with Guide Dogs.
We identify closely with the work GDS has been undertaking in creating a more inclusive culture and appreciative mindset for Guide Dogs and their importance in enhancing the quality of life of the visually impaired. Through our association with GDS, we will be working with GDS and its members to provide free basic grooming sessions to their Guide Dogs. This long-term collaboration will allow us to help GDS' members in maintaining the well-being of their devoted Guide Dogs, leaving them with more resources to pursue endeavors to enhance their quality of life.
"Guide Dogs have to undergo very tough training for them to do their jobs well. I am very humbled by what GDS is doing and through this collaboration, I would like to contribute to GDS' and the Guide Dogs' mission, said Summer, Stylist at The Pets Workshop."