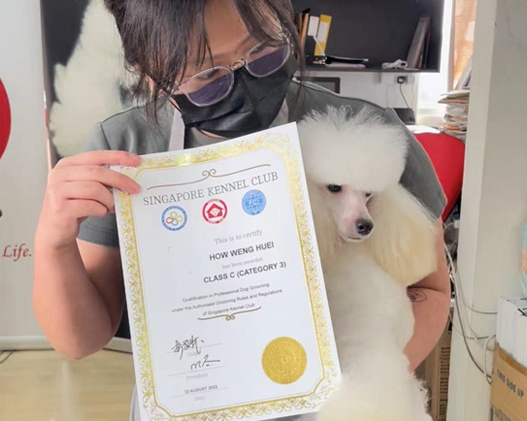 Strengthening of The Pets Workshop core capability
A little over a year since we opened in May 2021, we have constantly been scouting for new talents to join us so that The Pets Workshop continues to be in the pole position in this part of Singapore to provide top level customer service. As we have always said, competency in pet grooming is a fundamental requirement in The Pets Workshop, but we strive to do more and better, and that includes ensuring that customer experience is managed well.
Weng Huei joined us in September 2022 as our third pet stylist to further strengthen our core capability and to enhance the experience of our customers by providing more options and greater level of attention. Wen Huei brings with her 3 years of solid pet handling and grooming experience, which we believe will add strength to our already strong team. Do check out Wen Huei's credentials under "About Us" page of our website!